We don't just want you to have exquisite healthy hair but also sensational skin so you feel wonderful from head to toe. Located in our spa salon in Richmond we have two amazing Beauty Partners offering you the ultimate pampering experience to transform your skin and your wellbeing.
Mirroring Sheen's holistic approach our Beauty Partners pride themselves on personalised treatment plans that benefit your soul as well as your skin. So that you leave feeling relaxed and confident ready to face the world.
Skin matters to them, using science and expertise these friendly professional skin experts will explore bespoke treatments to give you the ultimate skin health in a calming atmosphere.
"Whenever you are creating beauty around you, you are restoring your own soul."

Alice Walker
We believe that every client is unique, like a butterfly we love to watch and help you on your journey to emerge as the best version of yourself both inside and outside.
Take some time for yourself if you've been hankering for some skin maintenance, a stimulating facial or tranquil massage why not book a session with our Beauty Partners to unveil your skins true potential.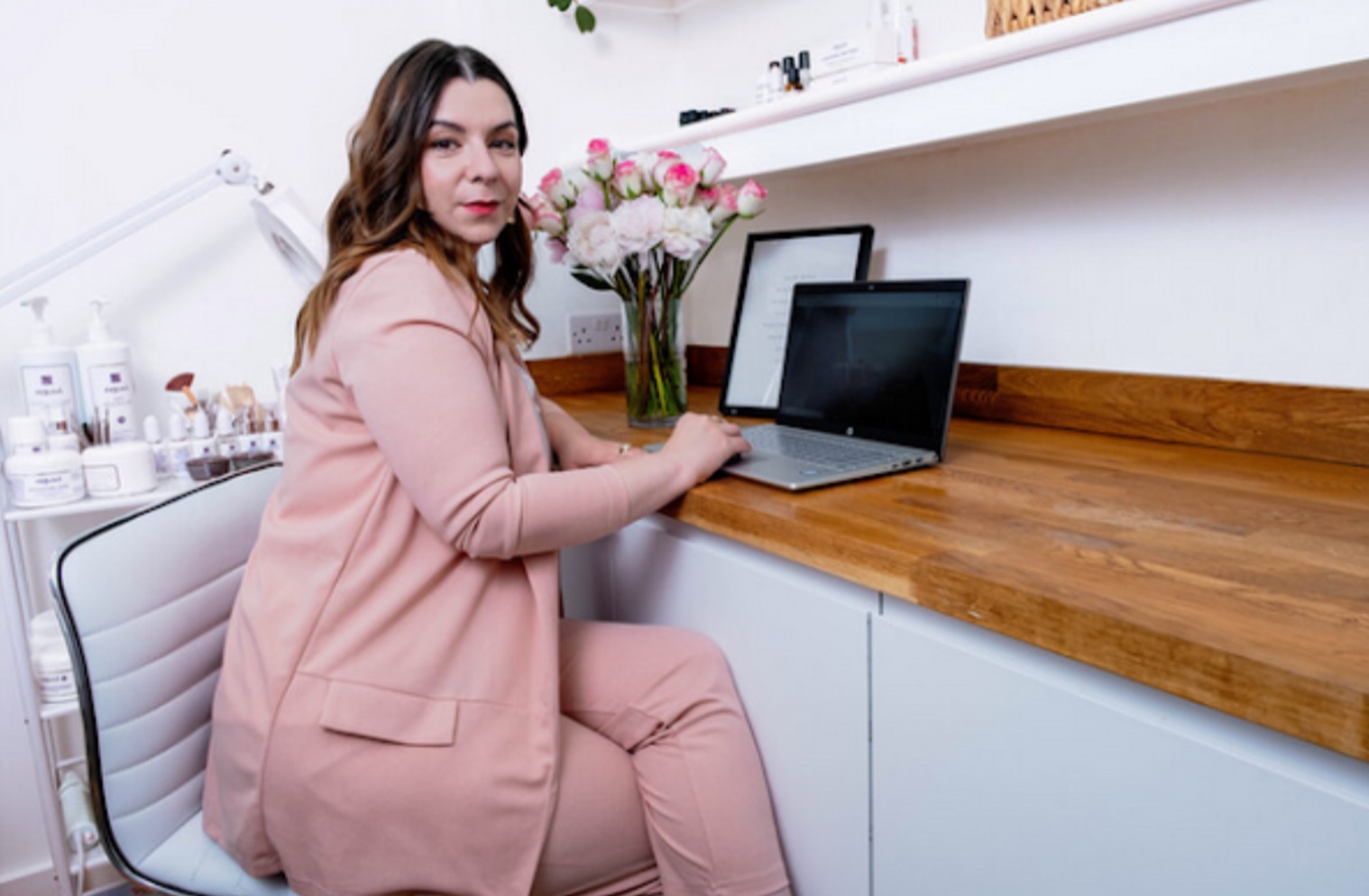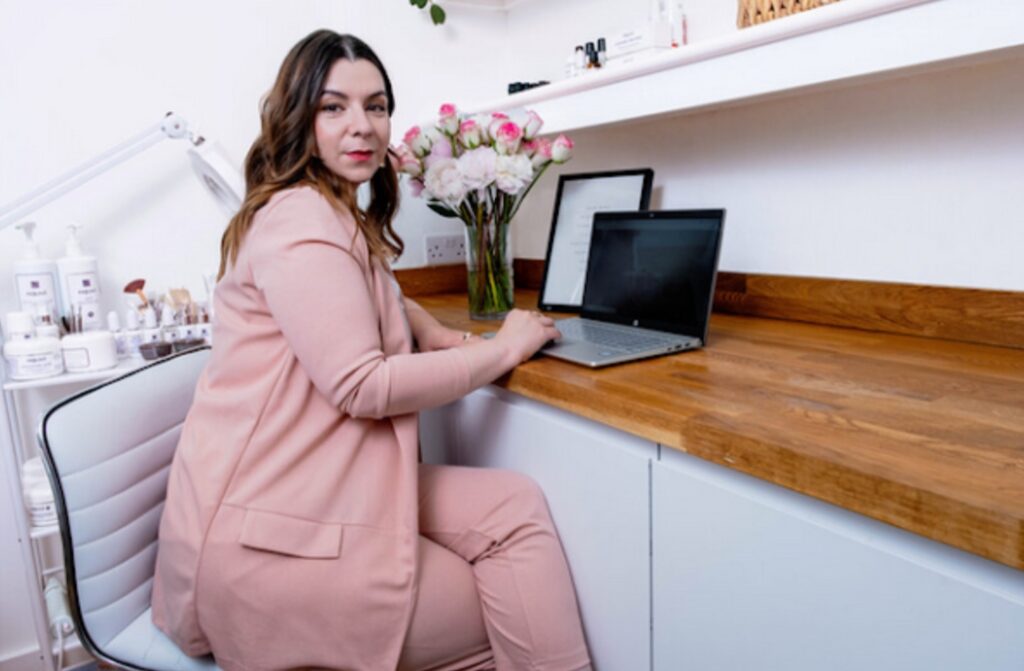 Healthy Skin Studio
Let Vennie work her magic on your skin, she understands that every woman deserves to look and feel their best. The Healthy Skin Studio was founded following a personal journey by Vennie who struggled with acne problems for over 20 years. Deciding to discover more she enrolled at beauty school and began developing bespoke facial treatments for today's busy women.
Rather than a one size fits all approach, Vennie as lead esthetician takes you on an individual and unique skin journey towards healthy glowing skin. All the treatments are bespoke and the skin therapies are created following a one to one consultation to help you achieve your desired goals.
Every woman deserves to look and feel their best. Working collaboratively with you Vennie will leave you feeling relaxed and rejuvenated with the experience remaining beyond the treatment room.
Offering a wide range of bespoke tailored facials, advanced skin therapies, and personalised skincare plans there is something for every woman.
Facials to support brighter plumper skin – Deluxe Ritual, Clean & Radiant, Brightest Skin, Acne Clear Facial, Skin Elixir, Bridal Glow-Up, Microneedling, Collagen Booster Facial and Dermaplaning
Skin Peels to help reduce wrinkles and create smoother glowing skin – Lactic Acid Peel, No Downtime Peel and Herbal Peel.
Face Life Treatments to sculpt and reduce ageing – Face Lifting Massage and Microcurrent Facelift
Personalised Care Plans aligned with your goals and budget, so you won't have to waste time and money on products that don't work.
Start your journey with Vennie today, together you will see an empowering transformation to sensational skin.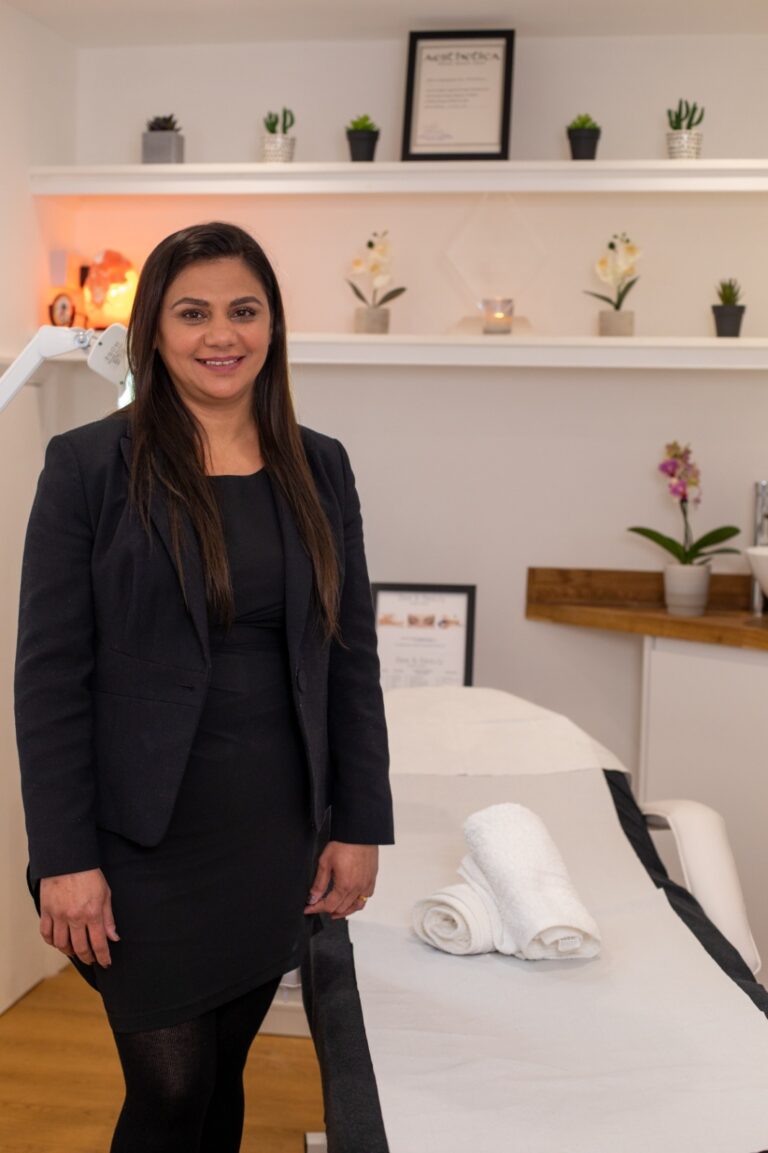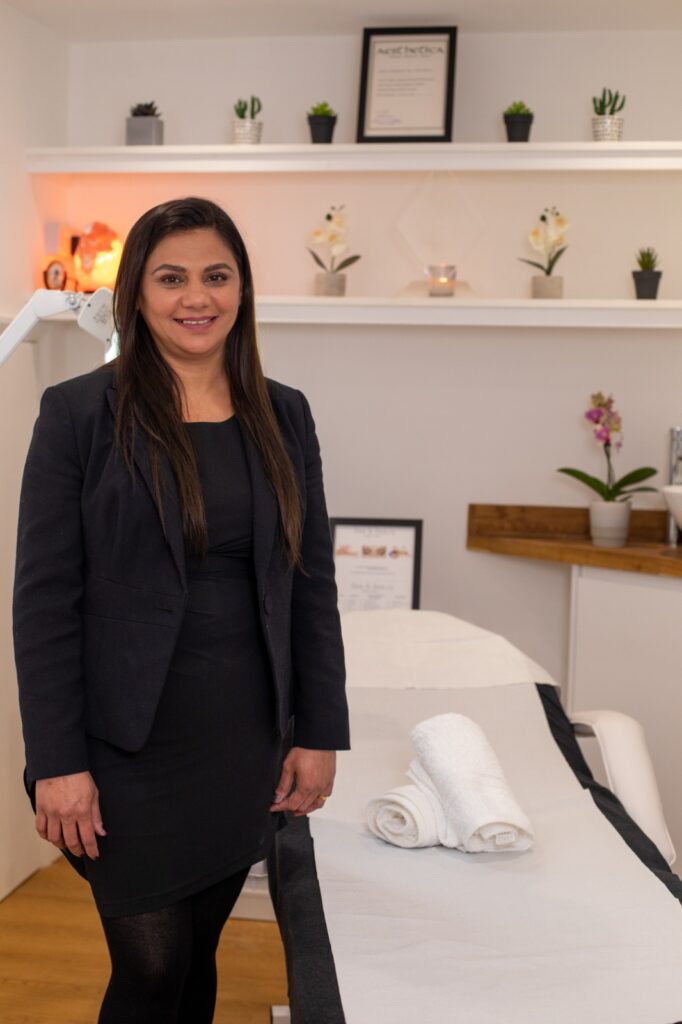 Bee & Beauty
Cocooning you in warmth Sam welcomes you to enjoy the very best experience every time you visit. Sam understands that what you put on your skin is important, so she only uses world-class organic products free from any 'invisible nasty' ingredients so that you always have healthy happy skin.
Sam is an experienced Beautician and natural touch healer with over 20 years of experience in the wellness industry. Keeping up to date with the latest techniques and treatments from around the world, Sam always aims to achieve the very best for her clients. Using her knowledge of the body to create individualized holistic experiences that touch the body, mind, and soul that ultimately restore and influence her client's overall wellbeing.
Glowing your skin through positive energy Sam is passionate about what she does going above and beyond to leave you feeling pampered, whilst delivering the highest level of professional care. The moment you enter her peaceful space you know you are in safe hands. A place that instantly calms the mind whilst Sam works her magic to leave you feeling and looking fabulous.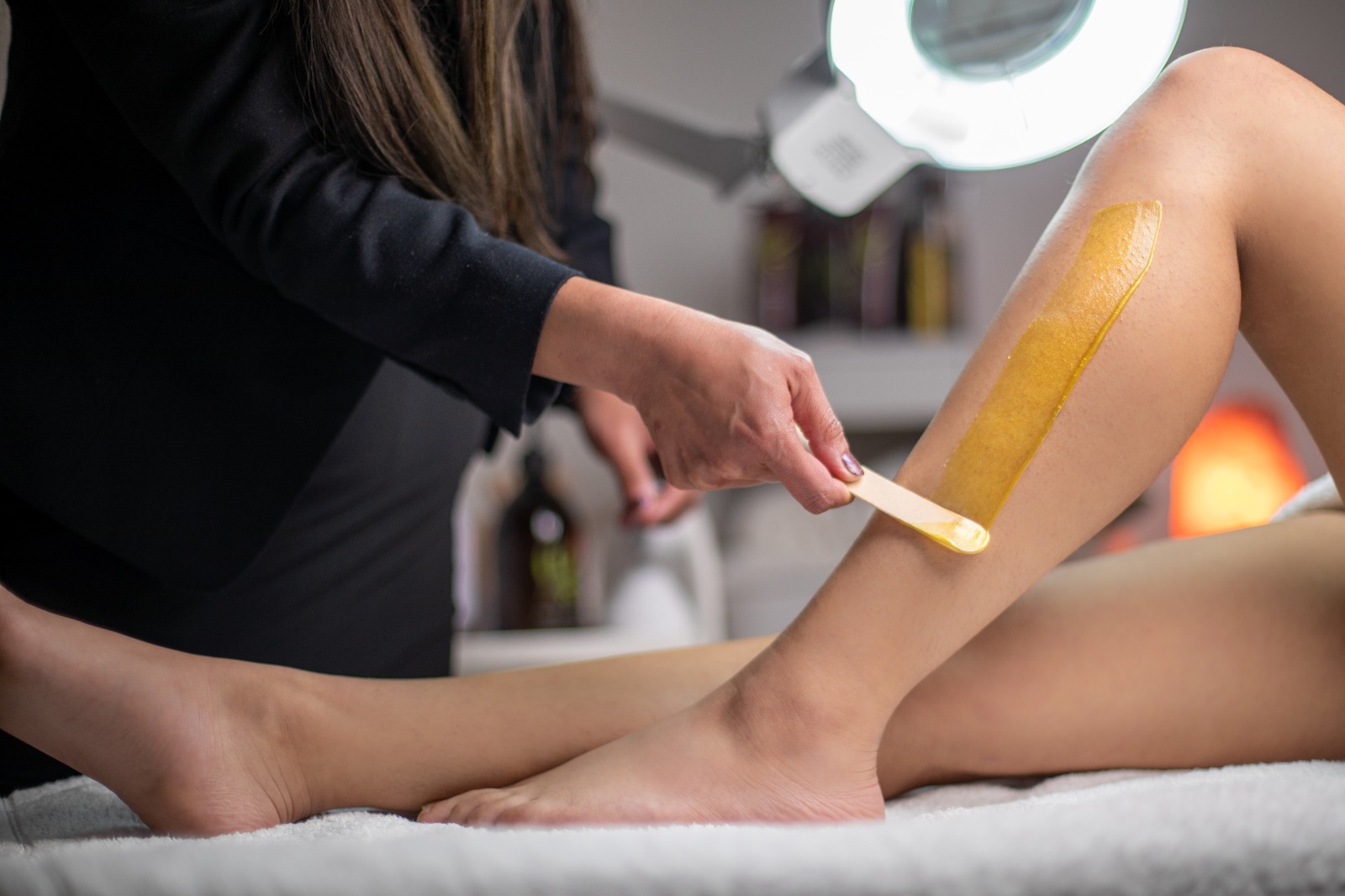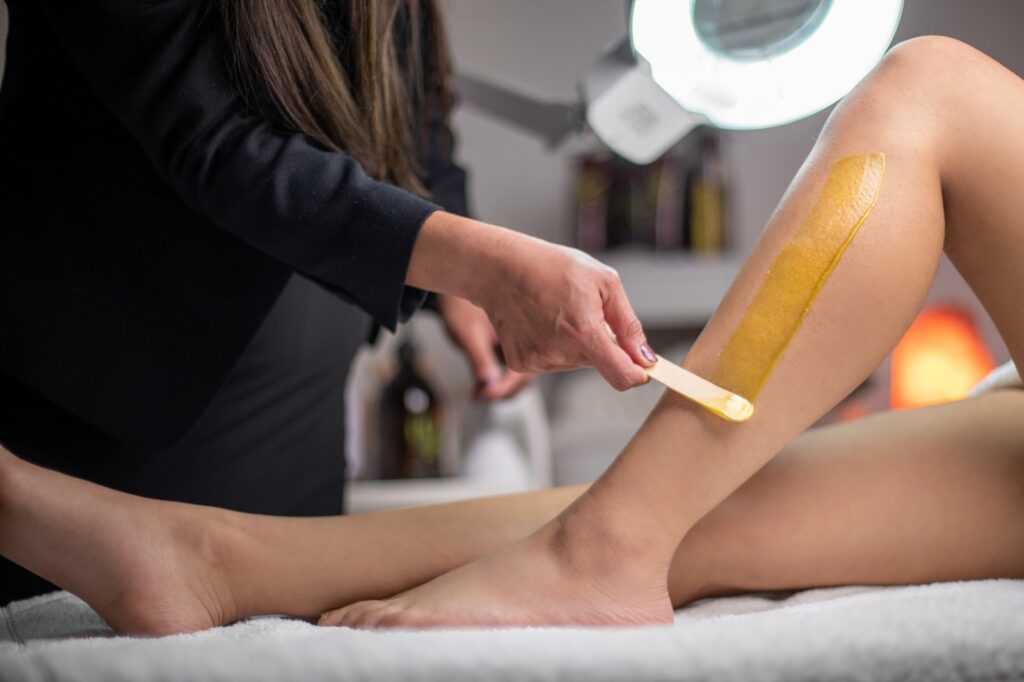 Sam provides a wide selection of treatments for all your beauty needs including brow lamination, LVL (lash lift), microblading, tinting, waxing, and massages.
Ladies Waxing feel comfortable whilst in Sam's safe hands where she delivers a faultless finish
Perfect Eyebrows created with threading, tints and shaping
Gorgeous Lashes with lash lifts, tints and extensions
Magical Massages from full body, head, back, neck and shoulders including hot stones, de-stress whilst Sam works to relax stiffness and muscle aches leaving you relaxed and revitalised
Want to look and feel amazing Sam offers you the perfect calm environment to restore your mind, body and spirit.
Book online here or call 07459071965.